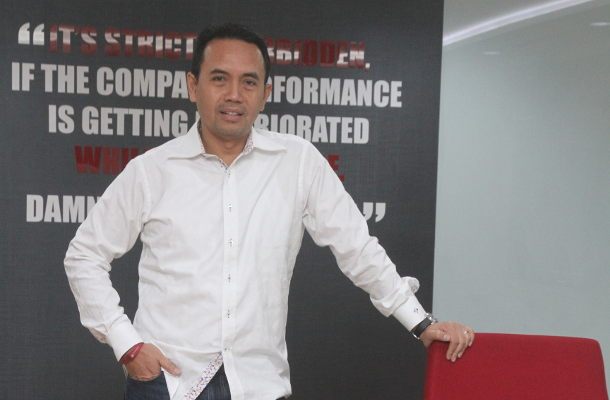 Talent merupakan kunci untuk menjamin keberlangsungan bisnis perusahaan. Di era disruptif yang digawangi oleh perubahan teknologi yang begitu cepat, perpindahan talent dari satu perusahaan ke perusahaan lain menjadi suatu keniscayaan.
Hal ini diutarakan oleh Herdy Harman, Ketua Umum Forum Human Capital Indonesia (FHCI) dalam acara The Art of Talent Empowerment In the Digital & Vuca Era di Jakarta.
Herdy memaparkan, karyawan sekarang memiliki mindset yang berbeda dengan angkatan senior sebelumnya. jika dulu karyawan memiliki mindset employee alias pekerja, sekarang karyawan anak-anak muda memiliki mindset employeer atau pemberi kerja.
"Mereka sekarang ini kecenderungannya tidak bertahan lama di satu perusahaan, biasanya mereka ingin keluar dan menjadi entrepreneur." Namun, dia mengataan, fakta itu bukanlah sesuatu yang harus di khawatirkan. "Yang paling penting adalah bagaimana ketika mereka ada bersama kita, mereka bisa berkontribusi untuk perusahaan," ujarnya.
Di Telkom sendiri, Herdy mengaku memiliki formula tersendiri untuk mencari orang-orang terbaik untuk bekerja di Telkom. "Kami tidak berfokus hanya pada nilai yang tinggi, tapi kami juga memiliki metode untuk mencari karyawan yang disiapkan untuk masa depan," ungkapnya.
Menurutnya, saat ini Telkom bukan lagi hanya sekadar perusahaan telekomunikasi, melainkan telkom digital company. "Ini merupakan dua hal yang berbeda, Makanya kita mencari orang-orang yang fit dengan kultur digital," tegasnya.