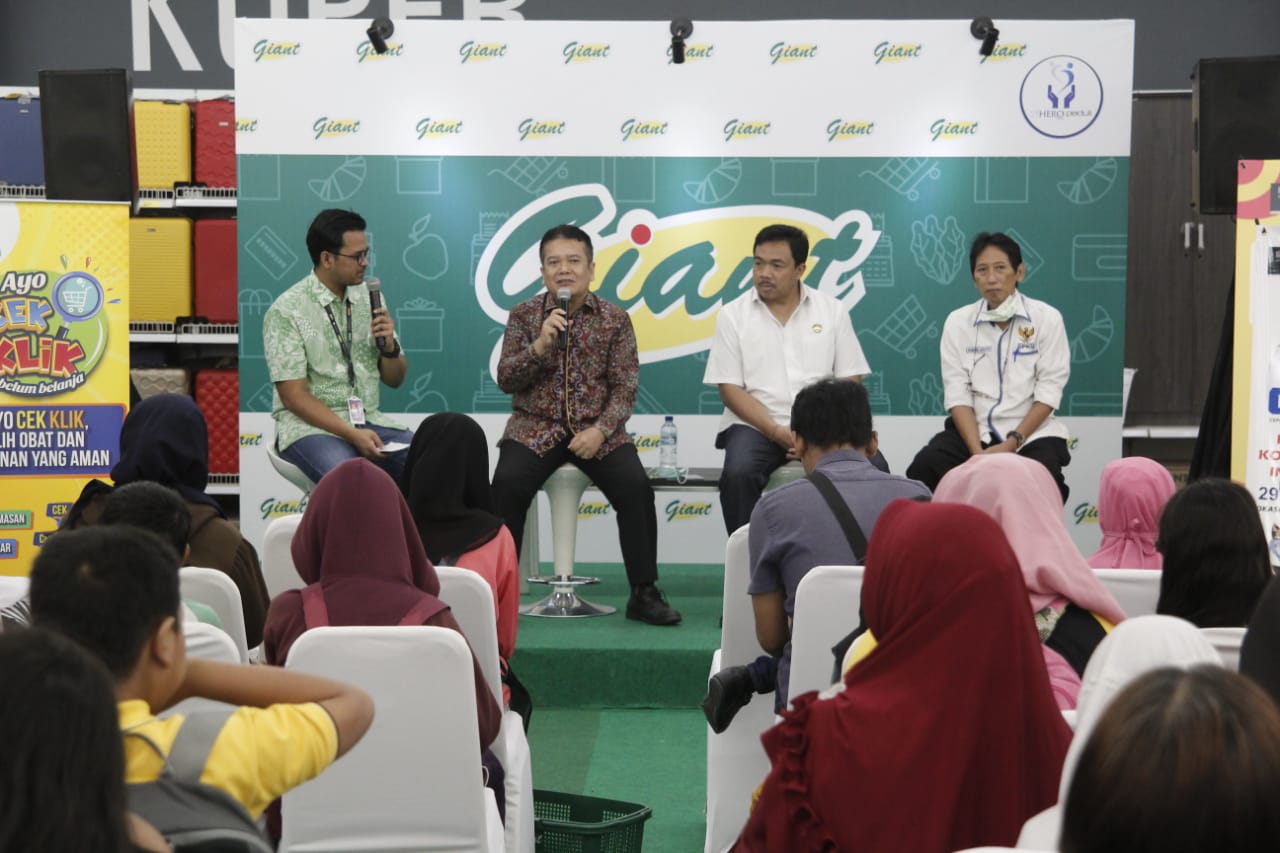 Grup Hero bekerja sama dengan Kementerian Perdagangan dan BPOM RI membuka rangkaian program untuk memeriahkan perayaan Hari Konsumen Nasional dengan acara talkshow dan lomba menggambar untuk anak-anak di Surabaya (15/03/2020).
Pada kegiatan talkshow bertajuk "Hati Aman, Belanja Nyaman", konsumen mendapatkan edukasi cerdas bertransaksi, salah satunya melalui program Cek KLIK (Kemasan, Label, Izin, Kedaluwarsa) yang diperkenalkan BPOM.
Head of Communications and Government Relations Grup Hero, Diky Risbianto, mengatakan pihaknya turut mengambil tanggung jawab edukasi kepada konsumen untuk memilih produk yang tepat.
Kampanye program Cek KLIK ini dilakukan agar masyarakat sadar dan mampu mengetahui kualitas produk yang dibeli. Hero percaya konsumen sebagai subyek penentu akan mampu meningkatkan daya saing produsen dalam menyediakan produk berkualitas. Dengan begitu, produk yang ditawarkan di pasaran akan mengalami peningkatan nilai.
Untuk mengedukasi anak-anak, Hero bersama Kemendag melakukan pendekatan belajar sambil bermain, yang diwujudkan dengan lomba menggambar bertema Anak Indonesia Pintar Bertransaksi. Hal ini sebagai salah satu cara agar anak lebih memahami bagaimana hati aman saat berbelanja nyaman.
"Kami berharap rangkaian acara untuk mendukung Hari Konsumen Indonesia 2020 ini mampu menjadi salah satu wadah perubahan dan peningkatan pengetahuan konsumen akan hak dan kewajibannya," ujar Diky.
Editor : Eva Martha Rahayu
www.swa.co.id