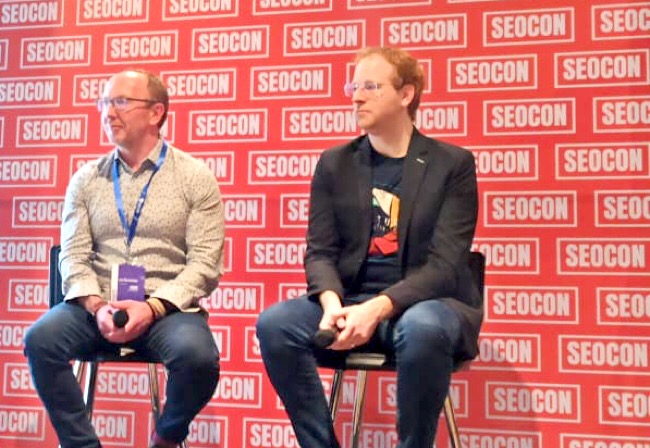 Di era digital, SEO (Search Engine Optimization) menjadi salah satu strategi dan bagian penting dari sebuah bisnis misalnya e-commercedan marketplace.
SEOCON Conference 2020 merupakan ajang kedua Search Engine Optimatization (SEO) yang digelar di Indonesia. Kegiatan ini berlangsung 26-27 Februari, menghadirkan sederet pakar SEOdunia dan lokal . Perhelatan ini bisa digunakan sebagai ajang berbagi ilmu pengetahuan terkait SEO yang dapat diterapkan untuk membangun dan mengembangkan sebuah website.
Adapun pakar yang dihadirkan antara lain Neil Patel (CrazyEgg, UberSuggest, KISSmetrics, Neil Patel Digital), Jon Earnshaw (Owner, Global CTO, dan Co-Founder dari Pi Datametrics & Intelligent Positioning), dan Jono Alderson (Special Ops dari Yoast).
Konferensi ini juga diisi oleh JS Carlos, Global SEO of Traveloka yang hadir menyampaikan pelajaran mengenai cara memanfaatkan SEO. Kemudian, Fabian Lim dari Asia Search Engine Academy, dan sejumlah praktisi lainnya.
Carlos memberikan beberapa saran salah satunya soal memperkuat sinyal SEO. Menurutnya, sinyal SEO terkuat muncul saat dikombinasikan dengan faktor dan alat bantu lainnya, sehingga
SEO mampu menghasilkan trafik tinggi, dengan mengaplikasikan kombinasi menjadi hal yang wajib dilakukan perusahaan dan mengimbau perusahaan untuk tidak bergantung pada Google.
Menurut Founder ToffeeDev Ryan Krsto Muljono, Indonesia akan memiliki jutaan situs sebagai dampak dari perkembangan teknologi, yang menghasilkan jutaan trafik. Ia berharap, konferensi ini dapat membantu dalam mempelajari segala hal terkait dengan SEO.
Ryan menambahkan, SEOCON 2020 ini berbeda jika dibandingkan dengan acara SEOCON sebelumnya, pada SEOCON kali ini terdapat lebih dari 12 workshop gratis yang dapat diikuti.
SEOCON 2020 menjadi acara yang tepat untuk menentukan kebijakan perusahaan terutama di dalam ekosistem digital yang tentunya memerlukan perencanaan sesuai dengan trend dan forecasting pasar yang up to date.