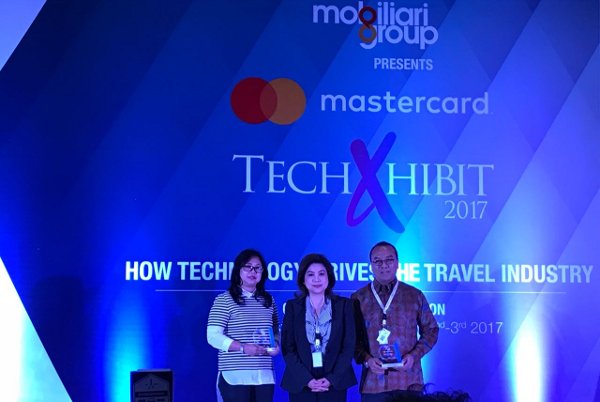 Mengusung tema "How Technology Drives the Travel Industry," gelaran Mastercard TechXhibit 2017 menghadirkan conference dan exhibition pelaku global dari industri travel berbasis teknologi. Mastercard TechXhibit 2017 berusaha untuk mengulas perkembangan teknologi dan travel di Indonesia.
Menurut Director Mastercard Indonesia, Tommy Singgih, rangkaian acara ini menghadirkan brand-brand ternama seperti BCA dan Mastercard. "Selama dua hari pameran, mereka akan berinteraksi dan membuka wawasan pengunjung atas berbagai inovasi, terutama dibidang teknologi berbasis travel yang menjadi perhatian bagi masyarakat masa kini," ungkapnya.
Acara ini memberikan gagasan kreatif melalui beberapa sesi diskusi seperti Travel Nation: Indonesia's Travel Market Today, Money matter, Agents of Change, Speed and Convenience: the Onine Advantage, Fintech in Travel, Thought Leaders, Cash, who needs cash?, Take Off: Airlines Reshaping Business, Hospitality Catches Up dan Media Matters. Menghadirkan pembicara dari kalangan industri travel Indonesia, yaitu President Director of Garuda Indonesia, Pahala N. Mansury juga perwakilan dari Tiket.com, Booking.com, Via.com, Adobe, Aftech, Grab Indonesia, ByMyGuest, Agoda, ARTOTEL Group, Singapore Tourism Board dan masih banyak yang lainnya.
Menurut CEO & Bureau Chief Mobiliari Group, Millie Stephanie Lukito, hadirnya para pembicara dengan topik terkini dipercaya akan memiliki dampak positif bagi masyarakat maupun pebisnis berbasis travel-tech sehingga dapat memunculkan inovasi-inovasi baru yang dapat memajukan industri travel dan teknologi di Indonesia.
Penyelenggaraan Mastercard TechXhibit 2017 merupakan dukungan penuh dari Mastercard selaku salah satu pelaku industri electronic payments yang berperan dalam memberikan kemudahan konektivitas dimanapun dan kapanpun serta BCA yang merupakan salah satu bank terbesar di Indonesia.