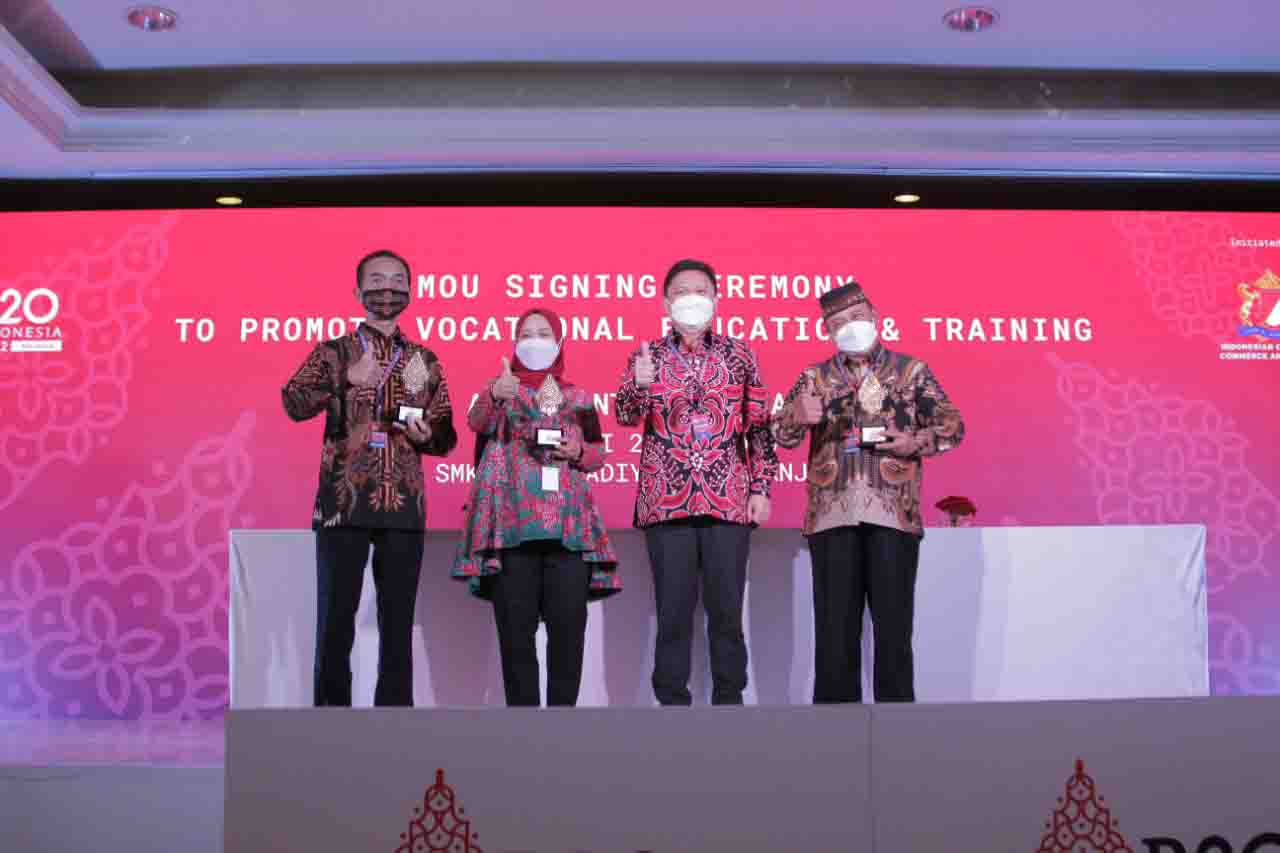 JAKARTA: Dalam mewujudkan sumber daya manusia (SDM) yang unggul dan kompeten dibutuhkan kolaborasi dengan melibatkan berbagai pihak untuk bersama-sama melahirkan generasi muda yang berkualitas.
Peraturan Presiden (Perpres) No.68 Tahun 2022 mengenai revitalisasi pendidikan vokasi dan pelatihan vokasi mendorong keterlibatan dunia usaha untuk menyelaraskan pendidikan dan pelatihan vokasi dalam negeri.
Mewujudkan hal itu, PT Astra International Tbk bersama sejumlah anak usahanya PT United Tractors Tbk, PT Astra Agro Lestari Tbk, PT Astra Otoparts Tbk dan PT Astra Daihatsu Motor berkomitmen memajukan pendidikan vokasi melalui penguatan inisiatif link & match yang diinisiasi B20 Future of Work & Education Task Force (FOWE TF) yang dimotori oleh Kamar Dagang dan Industri (KADIN) Indonesia, sebagai upaya untuk membangun kemitraan erat antara industri dan dunia usaha dengan institusi pendidikan dalam membantu meningkatkan kualitas talenta muda dalam negeri melalui program magang pendidikan vokasi.
Komitmen ini ditandai dengan penandatanganan dokumen perjanjian kerja sama (MoU) serentak antara B20 FOWE TF, KADIN Indonesia beserta dengan Astra dan Grup Astra yang dilaksanakan secara hybrid, pada hari ini (29/8) di Jakarta. Acara ini dihadiri oleh Chair of B20 Indonesia Shinta Kamdani, Chair of B20 Future of Work and Education Task Force sekaligus Direktur Astra Hamdani Dzulkarnaen Salim, Deputy Chair of B20 Future of Work and Education Task Force Yusak Kristian Soelaeman, Chair Employment Working Group sekaligus Sekjen Kemnaker Anwar Sanusi, Co-Chair Employment Working Group Muhammad Arif Hidayat, Sherpa B20 Indonesia Rizal Affandi Lukman.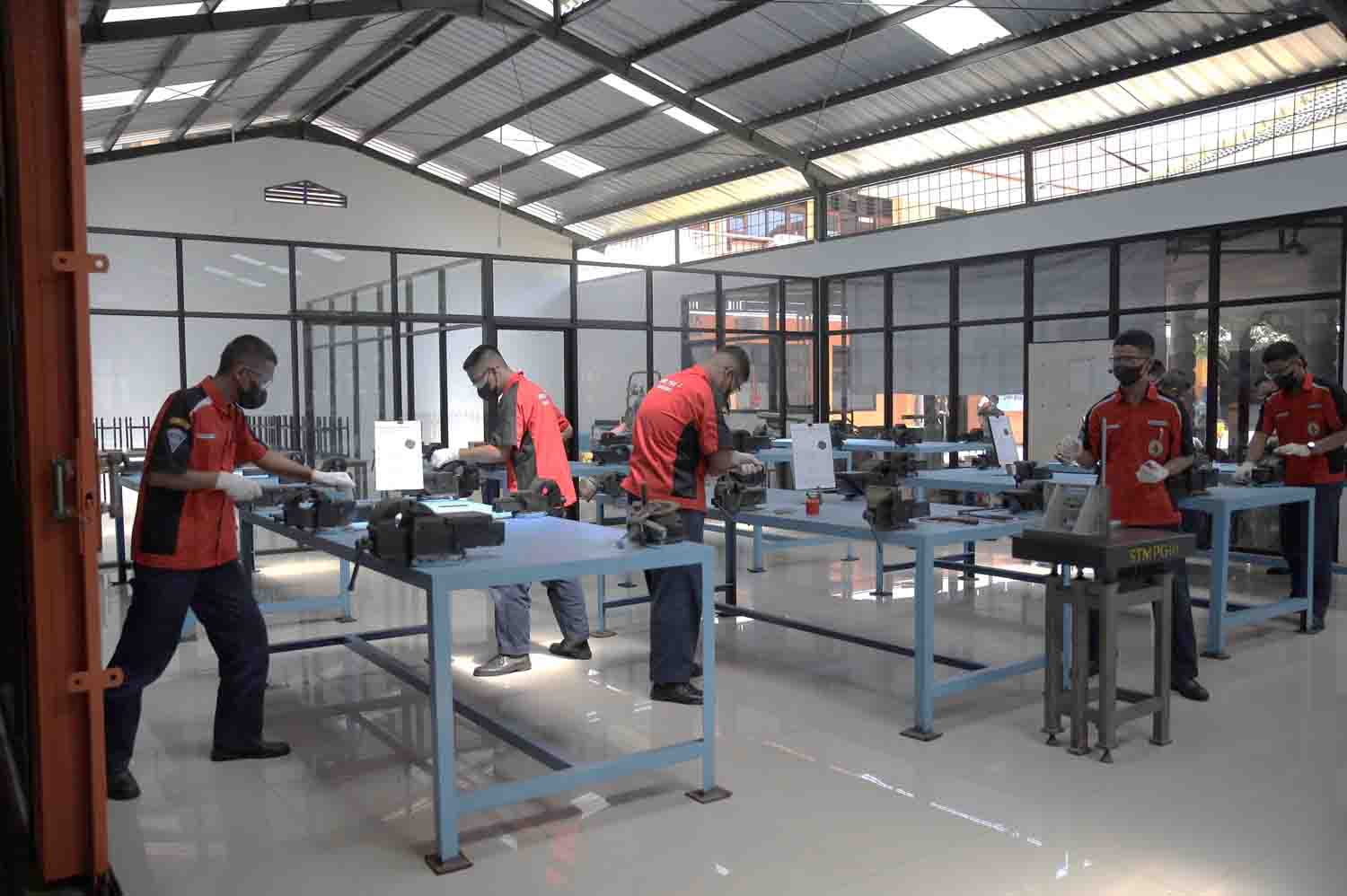 "Penandatanganan MoU hari ini bertujuan untuk mengolaborasikan antara dunia usaha dan dunia pendidikan dengan lebih baik, harapannya dapat menciptakan link and match. Tidak berhenti sampai di sini, semoga acara hari ini dapat menjadi trigger untuk pelaku usaha dan sekolah agar lebih banyak lagi link and match yang terjadi antara dunia pendidikan dan dunia usaha yang otomatis akan memberikan keuntungan kepada semua pihak," ujar Hamdani Dzulkarnaen Salim.
Kemitraan ini merupakan komitmen konkret dari B20 FOWE TF yang merumuskan tiga rekomendasi kebijakan mencakup tiga prioritas utama yang meliputi penciptaan lapangan kerja, pendidikan yang berkualitas untuk masa depan serta keragaman dan inklusi.
Dalam acara tersebut Astra menandatangani Perjanjian Pengembangan National Showcase SMK Binaan Astra (BISA) yaitu dengan SMK Muhammadiyah 1 Kepanjen Kabupaten Malang dan SMK PGRI 2 Ponorogo. Tujuan perjanjian kerja sama ini adalah melaksanakan Pengembangan National Showcase SMK BISA Tahun 2022, dengan dukungan berupa bantuan pengembangan link & match SMK termasuk sarana dan prasarana, teaching factory, penguatan pembelajaran serta kegiatan lain yang menunjang link & match.