Setelah menerima penghargaan sebagai "Bank Berpredikat Sangat Bagus" untuk 10 tahun berturut-turut, Bank OCBC NISP kembali mencatatkan prestasinya dengan meraih Annual Report Award 2013 berskala internasional dari League of American Communication Professionals (LACP), Amerika Serikat. Annual Report Bank OCBC NISP dengan tema "Growing with Customer Focus" berhasil meraih Gold Award dalam kompetisi tersebut.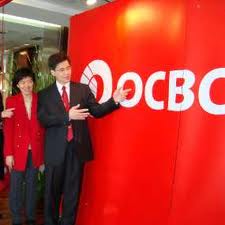 LACP Annual Report Competition, the 2012 Vision Awards ini merupakan bentuk pengakuan dan penghargaan internasional terhadap laporan tahunan yang berkualitas dan memiliki keunggulan dari seluruh dunia. Kompetisi ini diikuti oleh lebih dari 6.000 laporan tahunan yang diajukan dari 800 institusi atau perusahaan yang berasal dari 24 negara.
Penghargaan ini diberikan berdasarkan penilaian oleh pakar ilmu komunikasi yang bekerja sama dengan LACP dengan berbagai kriteria seperti : First Impression, Report Cover, Letter To Shareholders, Report Narrative, Report Financials, Creativity, Message Clarity, dan Information Accessibility. Berdasarkan kriteria ini, Bank OCBC NISP memperoleh total nilai 98 dari nilai tertinggi 100.
Presiden Direktur Bank OCBC NISP, Parwati Surjaudaja, menjelaskan, penghargaan ini merupakan bentuk pengakuan International atas komitmen pelaksanaan Good Corporate Governance (GCG) yang dilaksanakan Bank OCBC NISP secara konsisten serta implementasi transparansi informasi perusahaan. "Apresiasi ini tentunya akan semakin memacu dan memotivasi kami untuk terus berupaya meraih prestasi yang lebih baik lagi," dia berujar.
Secara khusus , LACP Managing Director, Christine Kennedy, mengatakan bahwa Annual Report Bank OCBC NISP 2012 ini memiliki kualitas penyajian, penulisan, desain dan kreatifitas yang sangat baik serta Annual Report Bank OCBC NISP termasuk salah satu yang terbaik di kategori perbankan yang mengikuti kompetisi internasional ini. (EVA)