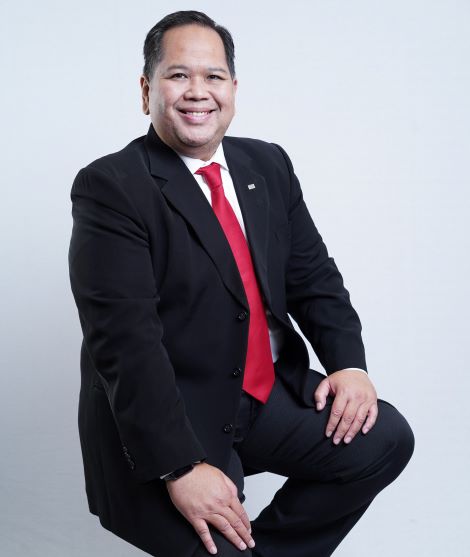 Direktur PT Mirae Asset Sekuritas Indonesia Arisandhi Indrodwisatio ditetapkan menjadi Komisaris PT Bursa Efek Indonesia (BEI) untuk masa bakti 2020 -2024. Keputusan tersebut mengacu pada hasil Rapat Umum Pemegang Saham Luar Biasa (RUPSLB) BEI. Pemegang saham pemilik hak suara yang menghadiri RUPSLB ini menyetujui pengangkatan komisaris tersebut beserta Rencana Kerja dan Anggaran Tahunan (RKAT) 2023 BEI.
RUPSLB BEI tersebut dihadiri oleh seluruh 94 pemegang saham atau 100% dari perusahaan efek anggota bursa. "Terima kasih atas amanah yang dipercayakan kepada kami oleh pelaku pasar modal dan kami akan menjalankan tanggung jawab tersebut dengan sebaik-baiknya demi kemajuan pasar modal Indonesia," ujar Arisandhi di Jakarta, Rabu (26/10/2022).
Pengangkatan dewan komisaris otoritas bursa tersebut mengacu kepada ketentuan Peraturan Otoritas Jasa Keuangan (OJK) Nomor 58/POJK.04/2016 tentang Direksi dan Dewan Komisaris Bursa Efek. Sebelumnya, Arisandhi lolos proses uji kelayakan dan kepatutan (fit and proper test) yang digelar OJK yang kemudian menetapkan Arisandhi sebagai calon tunggal Komisaris BEI. Penetapan calon Komisaris BEI tersebut sesuai dengan surat OJK kepada BEI No. S-206/D.04/2022 perihal Penetapan Calon Anggota Dewan Komisaris BEI Pengganti Masa Jabatan 2020-2024.
Arisandhi mengantongi gelar Sarjana Teknik dari Universitas Indonesia pada 1997 dan gelar Master of Business Administration dari Edith Cowan University, Perth, Australia. Dia mengawali 20 tahun lebih kariernya di pasar modal sejak 2000 di PT Adhikarsa Sentra Sekuritas. Pada 2002, dia pindah ke PT eTrading Securities dan meniti karier hingga masuk ke dalam jajaran direksi. Pada 2016, perusahaan efek itu berganti nama menjadi Mirae Asset Sekuritas hingga saat ini.
Dengan diangkatnya Arisandhi, maka susunan anggota Dewan Komisaris BEI menjadi:
-Komisaris Utama: John A. Prasetio
-Komisaris: M. Noor Rachman
-Komisaris: Karman Pamurahardjo
-Komisaris: Pandu Patria Sjahrir
-Komisaris: Arisandhi Indrodwisatio
Swa.co.id