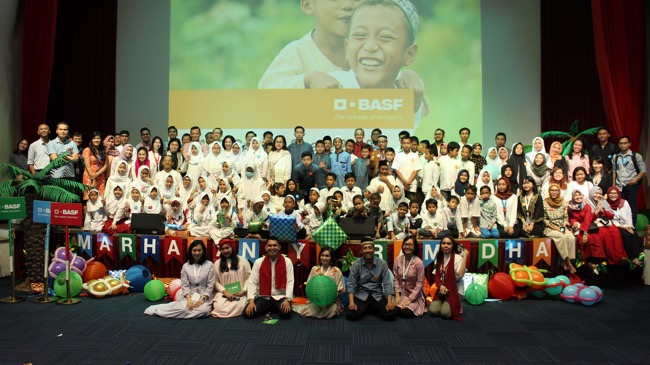 Melanjutkan tradisi tahunan, BASF mengadakan buka puasa bersama anak- anak dhuafa. Sekitar 100 karyawan bergabung dalam kegiatan buka puasa bersama dengan Panti Yatim Indonesia dan Panti Yayasan Remaja Masa Depan di Ice Palace, Lotte Shopping Avenue, Jakarta.
"BASF Care to Share telah menyatukan karyawan dan komunitas untuk bersama-sama untuk meningkatkan kualitas hidup masyarakat sekitar. Kami mendorong karyawan untuk berkontribusi kepada komunitas sekitar dengan menjadi relawan pada program-program yang mendukung peningkatan kualitas hidup anak-anak kita," ujar Daniel Loh, Presiden Direktur BASF Indonesia.
Sejak memulai program Care to Share di tahun 2012, BASF terus memfokuskan usaha social engagement pada anak-anak dan pendidikan. Setiap tahun, BASF memberikan sumbangan berupa bahan pangan pokok, elektronik, serta alat-alat rumah tangga yang menjadi kebutuhan panti. Selain itu, karyawan BASF juga secara sukarela melakukan penggalangan dana untuk memberikan anak-anak yang hadir hadiah berupa peralatan sekolah, seperti alat tulis dan buku.
Editor : Eva Martha Rahayu
www.swa.co.id