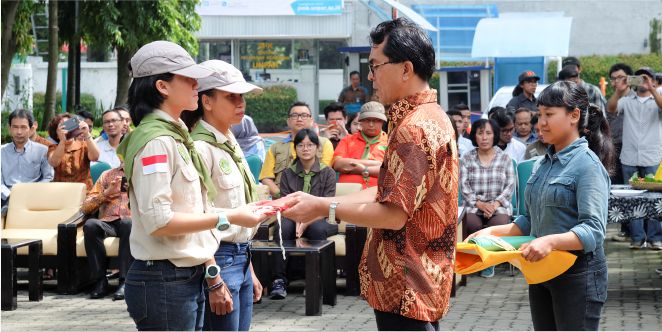 Mahasiswa Pencinta Alam (Mahitala) Universitas Katolik Parahyangan (Unpar) melepas dua pendaki perempuannya yang tergabung dalam The Women of Indonesia's Seven Summit Expedition Mahitala Unpar (WISSEMU).
Fransiska Dimitri Inkiriwang (Dee Dee) dan Mathilda Dwi Lestari (Hilda) melakukan ekspedisi puncak tertinggi di dunia, Everest  yang disponsori BRI.
"Harapan, doa kita, agar kedua anak bangsa ini sungguh bisa mewujudkan cita-cita, menunjukkan sikap perjuangan, ketangguhan, dan kepribadian yang luar biasa itu," ungkap Rektor Unpar, Mangadar Situmorang, Berbagai perbekalan dipersiapkan untuk ekspedisi yang akan berlangsung selama 57 hari. Tim WISSEMU berharap mampu mencapai puncak pada 14 Mei, serta kembali ke Indonesia di awal Juni.
Pendakian ini akan melalui jalur pendakian utara, yang diawali di Lhasa, Tibet. Jalur ini diperkirakan akan cukup padat mengingat ekspedisi dilakukan di musim pendakian Everest tahun 2018. Dee Dee berharap dukungan dari masyarakat Indonesia karena membawa nama bangsa. Sedangkan, Hilda ingin ekspedisi WISSEMU dapat menjadi inspirasi bagi kaum muda khususnya perempuan Indonesia dan menjadi pencapaian lebih besar untuk lainnya.
Editor : Eva Martha Rahayu
www.swa.co.id