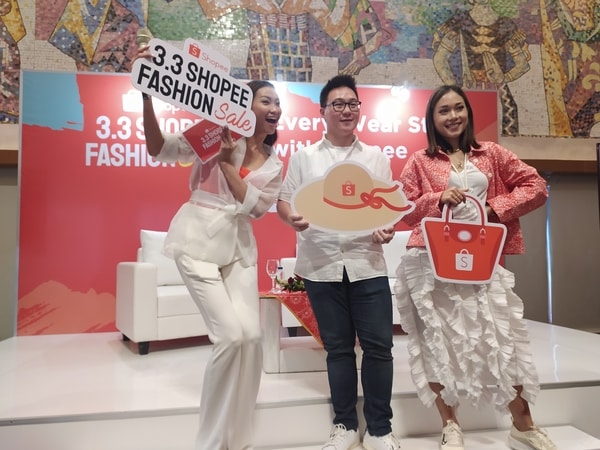 Saat ini, industri fashion di Indonesia semakin berkembang dari waktu ke waktu. Hal ini sejalan dengan kesadaran masyarakat yang mulai menempatkan fashion menjadi sebuah gaya hidup.
Tidak
berhenti pada perkembangan tren, perkembangan pun juga terjadi di ranah
strategi penjualan dan jangkauan. Salah satunya disebabkan oleh perkembangan
teknologi dan informasi yang memunculkan platform e-commerce. Adi Rahardja, Head of Fashion and Lifestyle Shopee Indoensia, mengatakan
bahwa perkembangan teknologi memudahkan konsumen dalam mencari dan membeli
produk.
"Untuk lebih menjawab kebutuhan tersebut, kami mengadakan acara fashion
yang bertajuk Every Year Style with Shopee," kata dia. Kampanye ini dijadwalkan akan berlangsung selama 1 bulan, yakni dari
tanggal 3 Februari hingga 3 Maret 2020.
Kategori fashion merupakan salah satu kategori terfavorit. Hal ini tercermin
pada program 12.12 Birthday Sale 2019 lalu. Pada kategori ini, terjadi peningkatan
sebesar 2,5 kali lipat jika dibandingkan pada program yang sama di tahun
sebelumnya.
"Sepatu, jaket, dan tas menjadi keyword favorit pria dan wanita dalam
kategori fashion Shopee," ujarnya menambahkan. Program 3.3 Shopee Fashion Sale
ini diyakini menjadi langkah awal platform untuk menjadi destinasi bagi
kebutuhan fashion di Indonesia.
Dalam acara yang tersebut, Shopee bekerjasama dengan 30 mitra brand beberapa diantaranya adalah Berrybenka, Wakai, Edwin, Dr. Kevin, Zoya, Elzatta, Erigo, Ramayan, dan lainnya.
Di sisi lain, Alya Dimitri, Content Creator dan Fashion Enthusiast, menjelaskan bahwa saat ini, di Indonesia, perkembangan fashion bergerak dengan cukup pesat dengan lahirnya brand dan designer baru. "Hal ini juga terlihat dari tren belanja online sendiri yang sudah menjadi gaya hidup," kata dia.
Editor : Eva Martha Rahayu
www.swa.co.id