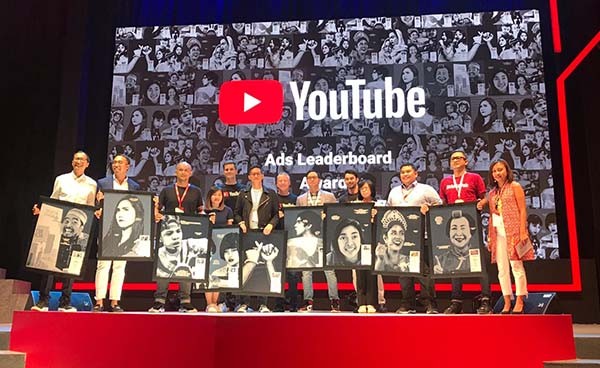 Youtube menjadi fenomena tersendiri di era digital saat ini. Berdasarkan riset Google bersama Kantar TNS, Youtube telah menjadi platform sebuah brand untuk berinteraksi dengan konsumennya.
Fenomena baru ini memberikan pendekatan baru antara brand dan konsumen yang menjadi perhatian para marketer zaman sekarang. Menurut Head of Culture & Trends at Youtube, Kevi Alloca, cultural trend yang ada di Youtube akan mempermudah kita terlibat komunikasi releven dengan para konsumen. "Bahkan tren di Youtube kini justru mendorong tren komersial. Contohnya kreator Youtube kecantikan yang menginspirasi perusahaan make-up untuk membuat produk baru yang beragam dan inklusif dengan pemasaran mereka," ungkapnya.
Fenomena ini juga terjadi di Indonesia dengan terus bertambahnya jumlah jam konten yang ada di Youtube Indonesia hingga mencapai dua kali lipat daripada tahun lalu. Brand menyadari bahwa Youtube menjadi platform yang luas untuk dapat menyampaikan produknya untuk menarikperhatian pemirsa. Alhasil, tahun 2017 muncul 10 iklan terpopuler di Youtube yang berhasil memikat melalui kombinasi dari popularitas dan promosi yang dilakukan.
Ada pun 10 iklan Youtube terpopuler 2017 diraih oleh Bukalapak (Nego Cincai), Shopee (Godaan Shopee), Go-Jek (Hidup Tanpa Batas), Indoeskrim (Kisah Legenda Nusantara), Smartfren (Semua Gara-Gara Saaih Halilintar), Tropicana Slim (SORE), PocariID (Onigiri the Series), JD.ID (Dijamin Ori), ULI 1001 Inspirasi Ramadan, dan Vivo Indonesia (Balada Al Prilly).
Melalui iklannya, brand Indonesia mampu menyampaikan cerita dengan baik dalam beberapa tahap sesuai dengan kehidupan sehari-hari konsumennya. Menggandeng sosook terkenal di Youtube dipakai mereka untuk dijadikan strategi yang dibungkus dalam durasi yang beragam.
Menurut Head of Marketing Google Indonesia, Veronica Utami, pertumbuhan kreator yang pesat di Indonesia ini menjadi kebanggaan. Para kreator lokal ini mampu berinteraksi dengan penonton dalam bahasa yang mudah dipahami. "Para marketer telah menyadari hal ini dan memanfaatkan talenta iklan untuk menyampaikan pesannya kepada masyarakat luas, di perkotaan bahkan di luar perkotaan," tambahnya.
Ekspansi konten Youtube tak hanya dikonsumsi oleh masyarakat urban, namun masyarakat daerah juga dapat mengakses seiiring dengan layanan internet Indonesia yang semakin hari semakin membaik. Youtube telah menjadi platform interaktif untuk menyampaikan maksud secara langsung yang dapat digunakan merek untuk meningkatkan awareness dan transparansi.
Editor : Eva Martha Rahayu
www.swa.co.id