Untuk ke-4 kalinya sejak 2010, Majalah SWA, Net Promoter, dan Hachiko menyelenggarakan survei Net Promoter Score (NPS) dan Net Emotional Value (NEV). Survei NPS ini bertujuan untuk mendeteksi pelanggan yang benar-benar merasa puas (loyal) sehingga mereka memiliki kecenderungan untuk melakukan pembelian kembali dan menjadi promoter sebuah produk.
Sementara NEV lebih bersifat memperkuat hasil NPS. Tujuannya adalah untuk mendeteksi pengalaman mana yang paling mengesankan (menyentuh emosi) sehingga memengaruhi tingkat kepuasan pelanggan. Dalam temuan kali ini, Sumardy, Co-Founder and Principle Hachiko lebih menyoroti aspek paintfull boring experience yang menyebabkan indeks beberapa perusahaan yang disurvei memiliki NPS minus. Seperti apa penjelasannya? Berikut reportase yang berhasil diliput SWA Online :
Sebenarnya apa hasil survei NPS kali ini?
Ini ngomongin tentang customer experience. Mungkin bahasa yang selama ini dipahami atau mungkin dijalankan oleh teman-teman di industri jasa adalah customer service, memberikan layanan pelanggan yang baik, sementara customer experience justru baru beberapa tahun terakhir menjadi terminologi yang menarik bagi teman-teman di industri jasa.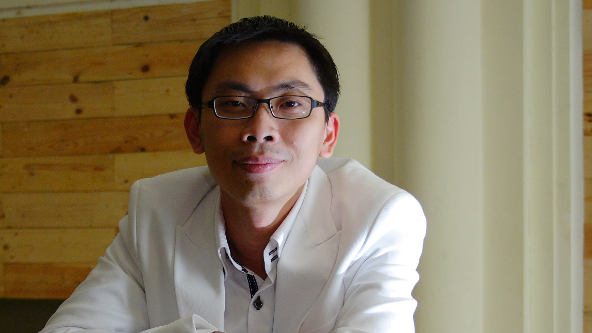 Sumardy, Co-Founder and Principle Hachiko
Lalu apa hubungannya dengan bagaimana cara melakukan revolusi pengalaman pelanggan?
Nanti kita bisa lihat hubungannya dengan NPS. Kadang banyak perusahaan yang terkaget-kaget dengan penelitian NPS. Seringkali orang bisa menemukan angka indeksnya tidak terlalu jauh berbeda. Misal 4,80 di bawahnya 4,75. Ya 1-2 mungkin secara statistik signifikan. Tapi sebenarnya dari perspektif pelanggan apakah ada perbedaan dengan 0,05 terus pelanggannya seperti apa, dsb. Mungkin hanya di NPS kita bisa melihat gap yang begitu besar.