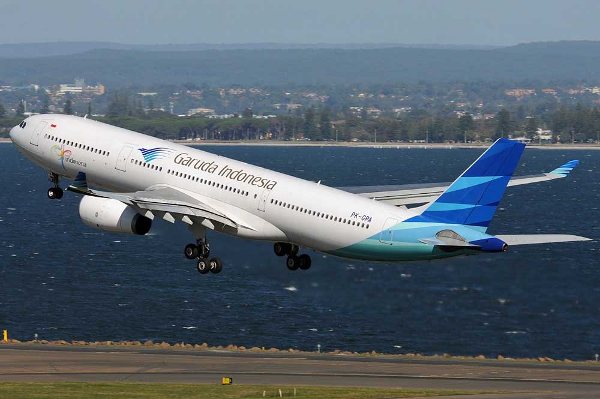 Di ajang penghargaan World Branding Awards ke-4, maskapai penerbangan Garuda Indonesia dinobatkan sebagai 'Brand of the Year.' Diselenggarakan di Kensington Palace, Inggris, Garuda meraih predikat kategori 'National Tier' bersama-sama beberapa brand asal Indonesia lainnya.
Direktur Marketing & TI Garuda Indonesia, Nina Sulistyowati, mengakui penghargaan yang diraih tidak lepas dari dukungan dan kepercayaan pelanggan setia dan stakeholder. "Penghargaan ini menjadi kebanggaan dan tantangan  kami untuk terus bekerja keras mempertahankan reputasi positif yang diraih," tambahnya. Seleksi yang ketat mencakup tiga tahap valuasi brand, riset pasar konsumen, dan pengumpulan suara publik secara online. Sebanyak 70% penilaian berasal dari suara konsumen.
Pada ajang penghargaan Worlds Branding Awards 2017  terdapat 245 merek dari 32 negara yang dianugerahi 'Brand of the Year.' Garuda Indonesia memenangkan kategori 'National Tier Awards' untuk merek yang mencakup wilayah negara asalnya. Menurut Chairman World Branding Forum, Richard Rowles, penghargaan tersebut merupakan bentuk apresiasi terhadap pencapaian dari berbagai brand-brand terbaik di dunia. "Seluruh 245 brand tersebut telah membuktikan kalau mereka sukses menerapkan strategi branding yang efektif dan komprehensif di tengah persaingan yang begitu ketat,' ungkapnya.
World Branding Forum merupakan organisasi nirlaba global yang didedikasikan untuk meningkatkan standar branding untuk memberikan manfaat signifikan bagi komunitas branding dan juga konsumen. Chief Executive World Branding Forum, Peter Pek mengungkapkan lebih dari 135.000 konsumen dari seluruh dunia memberikan suara bagi lebih dari 3.000 brand dari 35 negara. Meskipun demikian, penghargaan tidak diberikan seluruh kategori dan terdapat beberapa negara tidak memiliki brand yang memenuhi syarat.
Editor : Eva Martha Rahayu
www.swa.co.id