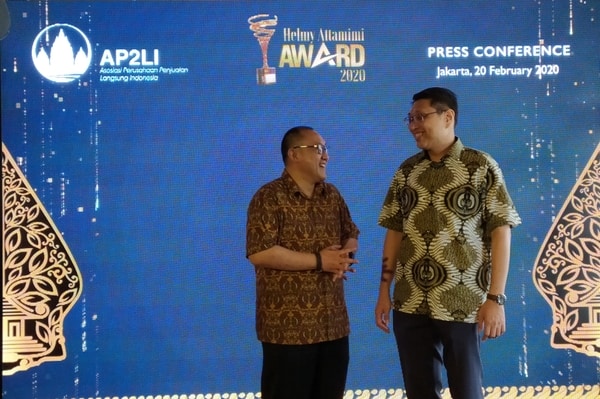 Bisnis penjualan langsung atau direct selling (multilevel marketing/MLM) di Indoensia diyakini akan semakin berkembang, mengingat tahun 2019, Kementerian Perdagangan menerbitkan 100 perizinan usaha Direct Selling. Itu artinya, ada 100 perusahaan MLM yang berdiri pada 2019.
"Hal ini menjadi sinyal positif sekaligus waspada bagi asosiasi. Sebab, bisnis direct selling ini sangat dekat dengan masyarakat dan sering diasosiasikan sebagai money game," kata Andrew Susanto, Ketua Umum Asosiasi Perusahaan Penjualan Langsung Indonesia (AP2LI). Dia mengatakan tahun 2019, industri ini berhasil mencetak transaksi sebesar Rp14 triliun dalam satu bulan.
Andrew menambahkan, tahun 2020 pihaknya akan bersinergi dengan pemerintah dalam rangka mengawal dan menjaga industri MLM di Indonesia.
Dalam kesempatan yang sama AP2LI mengadakan AP2LI Award untuk yang pertama kalinya di Hotel Kempinski Jakarta (20/02/2020). Program ini merupakan apresiasi kepada 86 anggota AP2LI dan diharapkan dapat memacu motivasi pengusaha dalam persaingan bisnis di industri tersebut.
Budiman Tanah Djaya, Ketua Panitia Acara Helmy Attamimi Award 2020, mengatakan penghargaan ini didedikasikan untuk Bapak Penjualan Langsung Indonesia, yaitu Helmy Attamimi. "Harapannya, para pemenang penghargaan ini akan terus menggaungkan semangat beliau demi kemajuan industri penjualan langsung," kata Budiman.
Untuk diketahui, Helmy Attamimi merupakan legenda di dunia penjualan langsung Indonesia. Perjuangan dia selama puluhan tahun berkontribusi pada industri ini. Salah satu jasanya memberikan payung hukum bagi industri penjualan langsung Indonesia.
Hasilnya, industri penjualan lansung diakui dna mendapatkan legalitas dari pemerintah melalui Kementerian Perdagangan menerbitkan Peraturan Menteri Perdagangan no 32 tahun 2008. Lewat Permendag inilah industri Penjualan Langsung dapat dibedakan dengan Skema Piramida untuk kali pertama.
Adapun 12 kategori yang akan diberikan adalah Tax Compliance of the Year, Member Growth of the Year, Most Innovative Company of the Year, Product Packaging Design of the Year, Sales Revenue of the Year, Head Office Design of the Year, Fastest Growing Company of the Year, CSR Excellence of the Year, Overseas Development of the Year, CEO of the Year, Product of the Year, dan MLM of the Year.
Editor : Eva Martha Rahayu
www.swa.co.id