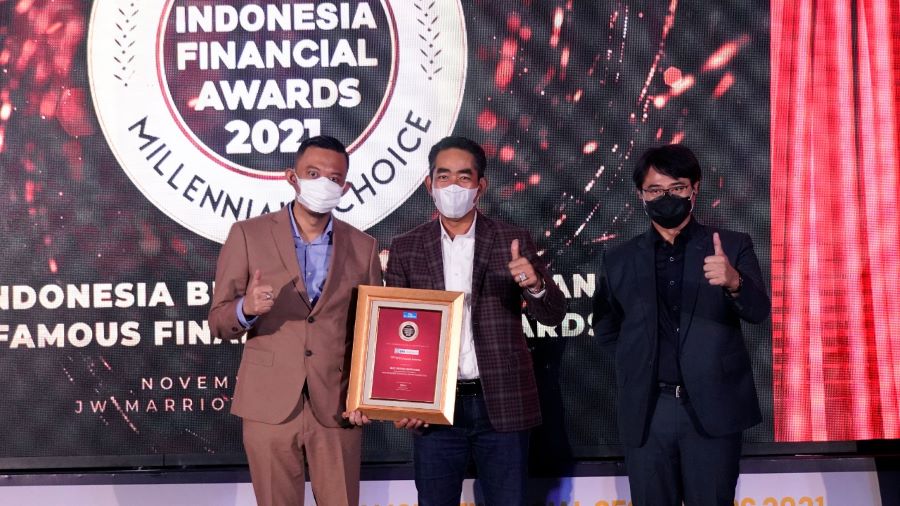 BRI Insurance (BRINS) mendapatkan penghargaan pada ajang Best Financial Brand Awards 2021 (Millennials' Choice) sebagai Best Brand Awareness kategori General Insurance yang diselenggarakan oleh The Iconomics Research. Pada ajang ini, Direktur Utama BRINS Fankar Umran juga mendapatkan apresiasi sebagai Most Famous CEO in General Insurance Category.
BRINS saat ini sedang gencar melakukan berbagai inovasi digital dan diiringi literasi untuk mendorong awareness terhadap asuransi di kalangan milenial. "Penghargaan ini menjadi semangat dan motivasi kami untuk terus memberikan edukasi pada kalangan millennial yang merupakan kunci dan memiliki peran besar ke depannya," ungkap Fankar.
Menyorot perkembangan digitalisasi BRINS, berbagai inovasi produk perlindungan hingga layanan digital untuk nasabah tengah dimaksimalkan. Fasilitas customize pada BRINS Mobile menjadi salah satu pionir untuk kalangan millennial yang memudahkan mereka dalam mengakses produk asuransi secara cepat, mudah dan murah. Virtual Assistance Melisha milik BRINS juga mempermudah nasabah untuk mendapatkan informasi dari produk hingga kebutuhan klaim selama 24 jam.
Penghargaan The Most Famous CEO in General Insurance Category yang diberikan kepada Fankar Umran terlihat dari milestone yang diraih sejak diangkat sebagai Direktur Utama BRINS tahun 2020. Selama perjalanan kariernya, Fankar aktif menjadi narasumber di berbagai kesempatan, memberikan paparan tentang asuransi, leadership juga tentang keuangan. Selain itu, Fankar berhasil mempertahankan kinerja baik BRINS dan menorehkan banyak penghargaan.
The Iconomics Research memperlihatkan para pelaku yang paling menonjol dari 110 bank umum, 100 perusahaan pembiayaan, 110 perusahaan asuransi (umum dan jiwa), 15 Perusahaan Sekuritas dan 20 perusahaan Financial Technology di Indonesia melalui empat pendekatan yaitu brand awareness, brand image, customer service reputation, social contribution reputation terhadap lebih dari 10.000 responden milenial.
Editor : Eva Martha Rahayu
www.swa.co.id