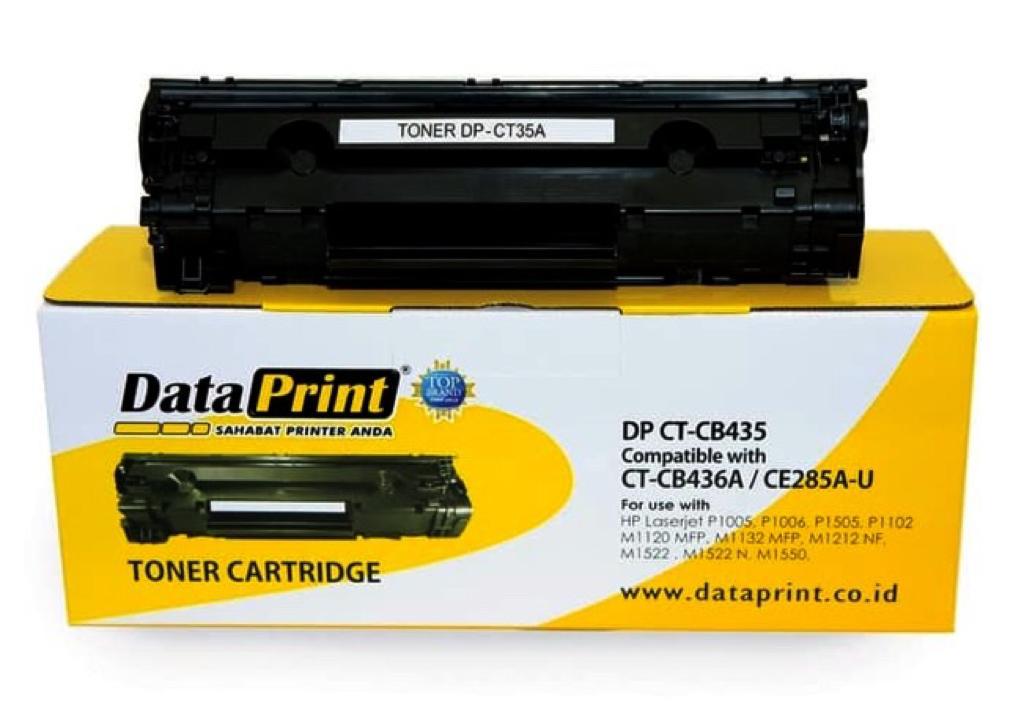 Ketatnya persaing bisnis printer berimbas terhadap bisnis cartridge toner di Indonesia. Hal ini disadari DataPrint produsen refill tinta printer untuk terus melakukan inovasi baik dari sisi produk maupun pemasarannya. Dari sisi produk misalnya diakui Head of Marketing and Promotion DataPrint, Siti Rahmayanti, memperkenalkan compatible cartridge toner yang dapat dibeli dengan mudah di pasar. "Harganya sekitar Rp400ribu-500 ribu per unit," katanya.
Setelah sukses dengan tinta compatible di industri tinta refill selama 27 tahun, DataPrint terus membuktikan keberhasilannya sebagai pemain teratas untuk kategori tinta cartridge printer.
Diakui Yanti, banyaknya cartridge toner Aspal (asli tapi palsu) di pasaran, tidak membuat DataPrint takut produk cartridge toner-nya dipalsukan. Hal ini juga menjadi salah satu keunggulan cartridge toner Dataprint.
"Produk cartridge toner DataPrint sangat sulit untuk dipalsukan dapat terlihat dari segi fisik cartridge toner. Kualitas hingga packaging cartridge toner DataPrint benar-benar kita perhatikan karena tidak mau para konsumen yang menggunakan cartridge toner dari DataPrint merasa dirugikan," kata Yanti.
Yanti menambahkan keunggulan cartridge toner DataPrint dari segi pengamanan hingga segi fisik. Di box produk cartridge toner terdapat label quality control, lalu untuk packaging-nya diberi busa pengaman agar tidak terjadi kerusakan yang tidak diinginkan di dalam boksnya.
Selain itu, juga menggunakan plastik pembungkus toner berwarna kuning yang menjadi ciri khas produk DataPrint dan dari segi fisik di cartridge tonernya terdapat embos logo serta hologram dan beberapa segel di bagian-bagian cartridge toner-nya yang jika rusak menandakan cartridge toner sudah dibongkar.