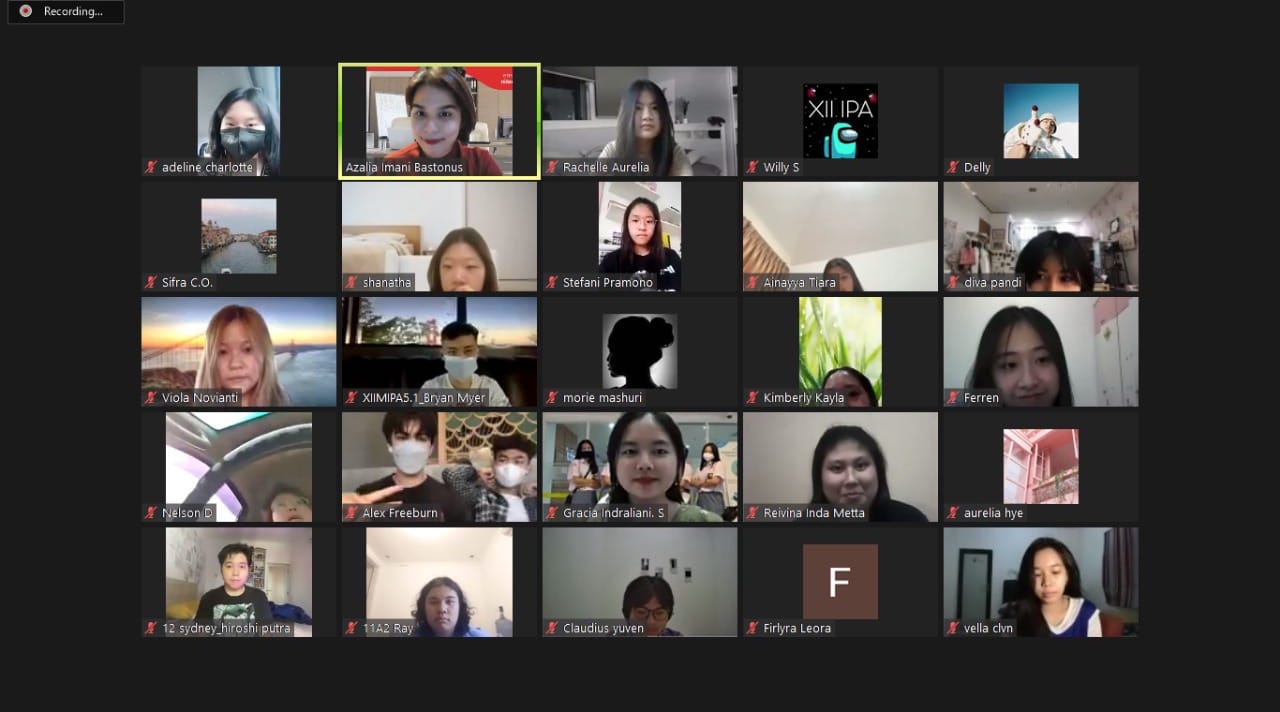 Demi meningkatkan kompetensi dasar pelajar, i3L School of Business (iSB) menyelenggarakan i3L Digital Marketing Competition (IDMC) berbasis software simulasi Mimic Pro. Acara ini diadakan pada 18 September - 9 Oktober 2021 bagi pelajar SMA di seluruh Indonesia.
Software simulasi Mimic Pro dikembangkan oleh Stukent Inc., berlokasi di Idaho, Amerika Serikat. Aplikasi software ini dikembangkan sejak 2013 dan telah dipakai di beberapa kampus di Amerika Serikat. Seperti Wharton Business School, Northwestern University, University of California Berkeley, University of Washington dan universitas-universitas terkemuka di dunia lainnya.
Melihat dari fitur yang dimiliki,  Stukent tidak hanya menghadirkan simulator, namun juga fitur yang digunakan sangat mirip dengan yang digunakan di digital marketing yang ada di masyarakat seperti SEM, SEO, email marketing, dan lain sebagainya. Selain itu yang lebih penting adalah Mimic Pro juga memberikan pelajaran bagaimana menganalisa hasil dari setiap keputusan sehingga mampu menentukan strategic pencapaian ke depannya
Azalia Imani, Penyelenggara  IDMC mengatakan acara ini merupakan acara digital marketing pertama yang menggunakan software simulasi Mimic Pro. "iSB memakai banyak software simulasi dalam proses belajar mengajar. Harapannya lomba ini dapat berlangsung setiap tahunnya sebagai ajang bergengsi di Indonesia" ujar Azalia.
Tentunya hadiah dari acara ini tak sekadar ilmu dan pengalaman bagi peserta, namun iSB memberikan total hadiah hingga ratusan juta rupiah, mulai dari uang tunai hingga beasiswa. Adapun IDMC akan dilaksanakan di setiap hari minggu pada bulan September hingga Oktober 2021. Tiga pemenang terbaik akan mendapatkan hadiah uang dan beasiswa. Juga, memberikan pelatihan tentang digital marketing dan aplikasinya di dunia kerja.
Sekolah yang turut serta dalam mengikuti kompetisi ini pun beragam dari berbagai macam penjuru daerah, mulai dari Don Bosco 2 High School, Global Prestasi School, Senior High School Santo Yoseph, Global Sevilla Pulomas, Kalam Kudus Christian School, SMA Pangudi Luhur Bernardus Kota Deltamas, SMA Santa Ursula Jakarta, Sman 15 Surabaya, Maria Regina School Semarang, SMA Maitreyawira Batam, dan masih banyak lainnya.
"Kami berharap semoga IDMC ini mampu menjadi pionir bagi dunia pendidikan untuk bisa bersinergi dengan beberapa aplikasi yang dapat digunakan untuk meningkatkan kemampuan serta kecakapan dari para siswa siswi SMA maupun mahasiswa, sehingga mereka memiliki skil yang cukup," kata Laras Pratiwi, Pelatih Perlombaan dari iSB.
Selain itu, IDMC merupakan komitmen dari iSB sebagai institusi pendidikan terbaik di Indonesia untuk bisa terus berkontribusi bagi perkembangan dunia pendidikan berbasis digital di Indonesia. "Kami melihat peluang dan tatangan di masa depan yang semakin kompleks sehingga perlu disiapkan kemampuan yang baik bagi putra putri bangsa di masa depan mereka yang lebih baik," jelas Laras.
Editor : Eva Martha Rahayu
www.swa.co.id