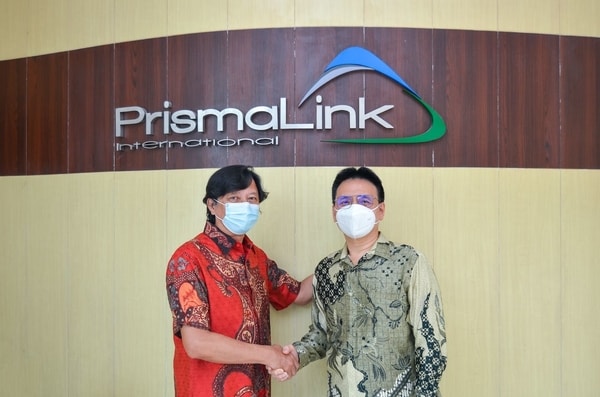 PT PrismaLink International (Prismalink) mengukuhkan Laksono sebagai CEO baru di awal tahun 2021 ini. Laksono dipilih lantaran pengalamannya di bidang perbankan selama 24 tahun. Sebelumnya, dia menjabat sebagai Head of Electronic Banking, Head of Funding Products & Marketing, dan Head of Funding Products & Customer Segmentation di Bank Central Asia (BCA), serta Head of Electronic Banking Group, Head of Card Business Group, dan Head of IT Global Banking di Maybank Indonesia.
"Saya berharap PrismaLink dapat semakin dikenal dan bisa menjadi best in class payment gateway di Indonesia, sehingga semakin banyak lagi bank dan merchant yang akan bekerja sama," ujar Laksono, CEO PT PrismaLink International. Perubahan struktur kepemimpinan tersebut diakui sebagai bentuk penyegaran organisasi dengan tenaga profesional.
"Laksono adalah figur yang tepat untuk memimpin dan membawa PrismaLink menjadi payment gateway terbaik di Indonesia," kata Iljas Ridwan, Komisaris PT PrismaLink International.
Bank Indonesia mencatat terjadi peningkatan transaksi digital hingga 19% pada tahun 2021. Kegiatan online payment saat ini telah menjadi kebutuhan sehari-hari yang tidak bisa dipisahkan dari masyarakat, khususnya kaum urban.
Melihat data tersebut, Laksono optimistis bahwa masih ada peluang serta potensi untuk terus berkembang, terutama di masa pandemi Covid-19. Menurutnya, banyak Usaha Mikro Kecil, dan Menengah (UMKM) hingga perusahaan besar yang memanfaatkan platform online untuk melakukan transaksi. "Kami fokus untuk terus mengembangkan produk yang telah dimiliki dan melakukan berbagai inovasi," kata dia menutup pembicaraan.
Editor : Eva Martha Rahayu
www.swa.co.id