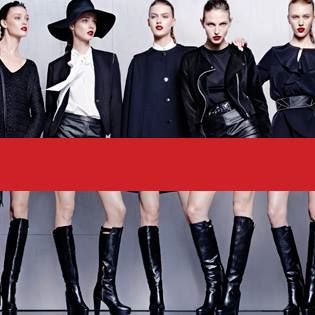 H&M Membuka Cabang di Medan.
H & M, Hennes & Mauritz AB (H&M) terus ekspansi dengan akan membuka toko pertamanya di Medan, yang menjadikannya toko ke-6 di Indonesia. Toko seluas 2.100 meter persegi ini akan dibuka pada tanggal 7 Maret 2015  di Centre Point Mall, Medan.
"Sebagai salah satu kota terbesar di Indonesia, Medan merupakan target pasar yang sangat menarik dengan banyaknya anak muda dan kalangan fashion-conscious. Kami sangat senang dapat menawarkan fashion dan kualitas dengan harga yang terjangkau kepada para pembeli kam," ujar Anil Malhotra, Country Manager, PT Hindo, the franchised operator of H&M Indonesia.
Toko pertama H&M di Sumatera akan menampilan fashion dan penampilan stylish untuk perempuan, laki-laki, dan anak-anak. H&M telah menjadi inovator untuk trend gaya dan secara konsisten membuktikan bahwa desain yang bagus tidak ditentukan oleh harga yang mahal.
Di hari pembukaan, pembeli ke 1 (pertama) dalam antrian akan mendapatkan H&M gift voucher sebesar Rp1.000.000. Pembeli ke 2 s/d 20 akan mendapatkan gift voucher Rp350.000 dan pembeli ke 21 s/d 300 akan mendapatkan gift voucher Rp200.000. Pada hari ini juga akan ada penawaran spesial untuk pelanggan H&M.
Toko H&M ini terletak di Centre Point Mall Medan , Jl. Jawa No. 8. Jam buka dari Pk 10.00 - Pk. 22.00. H&M akan membuka toko keduanya di Medan, satu minggu kemudian, di Sun Plaza Mall, Medan pada tanggal 14 Maret 2015. (EVA)