Pocari Sweat boleh dibilang memimpin pasar minuman isotonik di Indonesia. Produknya kerap menjadi bahan perbincangan di media sosial. Untuk itu, Pocari Sweat selalu melakukan inovasi yang unik untuk setiap kegiatan mengedukasi produknyasupaya menjadi yang terdepan dan menciptakan tren baru di masyarakat. Bagaimana strategi WOMM yang dijalankan Pocari Sweat? Ivan Tigana, Product Marketing Manager Pocari Sweat (PT Amerta Indah Otsuka), menuturkannya kepada Ria Efriani Pratiwi: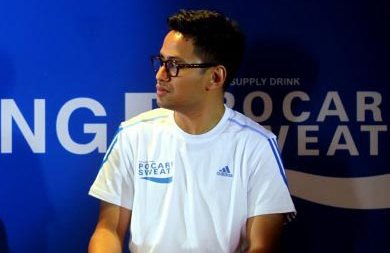 Bagaimana strategi Pocari Sweat untuk menggarap pasar dan memenangkan persaingan yang makin ketat sehingga bisa selalu menjadi pembicaraan (WOMM) pelanggan? Mohon dijelaskan seperti apa langkah-langkah konkretnya?
Kami selalu melakukan inovasi untuk selalu dekat dan terbuka terhadap para konsumen kami. Tentunya kami selalu tidak lepas dari berbagai channel marketing: Above The Line (ATL), Below The Line (BTL), Public Relations (PR), hingga digital untuk dapat berinteraksi dan dekat dengan konsumen kami.
Apakah perusahan Anda mempunyai organisasi/divisi tersendiri yang membawahi WOMM atau menggunakan outsourcing (perusahaan apa yang di-outsourcing tersebut)?
Kami memiliki tim yang salah satunya menjalankan strategi WOMM di dalam kegiatan marketing Pocari Sweat.
Apa yang boleh dan tak boleh dilakukan agar WOMM (soal Pocari Sweat) tetap positif atau tidak terjebak dalam bumerang yang membuat WOMM malah negatif dan tidak berkelanjutan (sustainable)?
Kami selalu berusaha untuk terbuka kepada konsumen kami. Pocari Sweat adalah produk yang dapat menunjang hidup sehat, terukur dan aman. Cepat dalam menanggapi pertanyaan ataupun komentar dari para konsumen adalah prioritas utama bagi kami dalam hal ini.