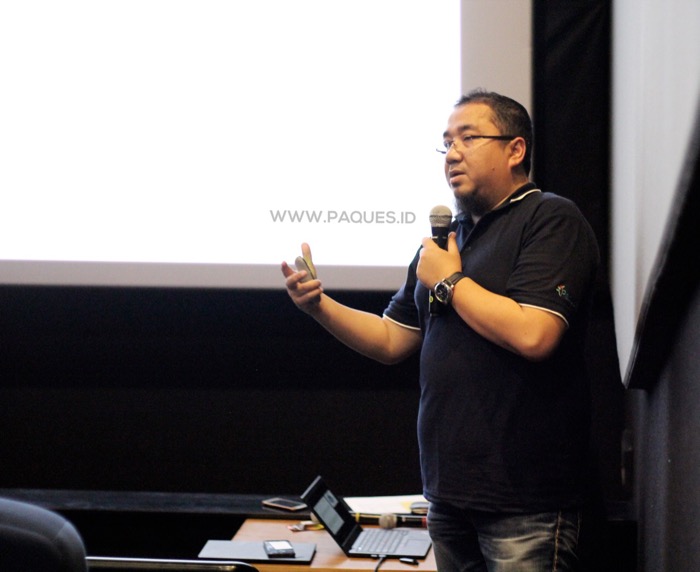 Paques, penyedia solusi data lake dan analitik Indonesia. menyelenggarakan The 2019 Smart Data Event. Acara yang digelar di CGV Pacific Place Jakarta ini dihadiri oleh perusahaan mitra dan Customer Paques dari berbagai sektor.
The 2019 Smart Data Lake Event tahun ini mengusung tema: Unleashing the Power of Paques Smart Data Lake. Dalam acara ini dipaparkan bagaimana membangun dan mengelola data lake dengan cepat dan mudah untuk dianalisis.
Data lake yang didukung Paques dapat menangani skala, ketangkasan dan fleksibilitas yang diperlukan untuk memadukan berbagai jenis pendekatan data dan analisis untuk mendapatkan wawasan yang lebih mendalam. Benni Adham, CEO yang juga merupakan Product Creator Paques, memaparkan flagship Paques saat ini adalah Data Lake, Paques Data Modeler dan Paques Data Studio.
"Paques mampu mengolah data transaksi pasar saham secara real-time sehingga BEI dapat mengenali pola transaksi yang janggal, solusi Paques juga membantu BEI dalam membuka potensi di daerah sehingga kami bisa meningkatkan literasi keuangan masyarakat dengan tepat sasaran,"  kata Anindita Divisi Inkubasi Bisnis Bursa Efek Indonesia tentang manfaat penggunaan produk Paques di BEI.
Selain sesi presentasi, para peserta juga diberikan kesempatan untuk Product Experience di booth Paques dengan menyaksikan dan mengoperasikan secara langsung salah satu produk Paques yaitu Paque Data Studio.
Editor: Eva Martha Rahayu
www.swa.co.id