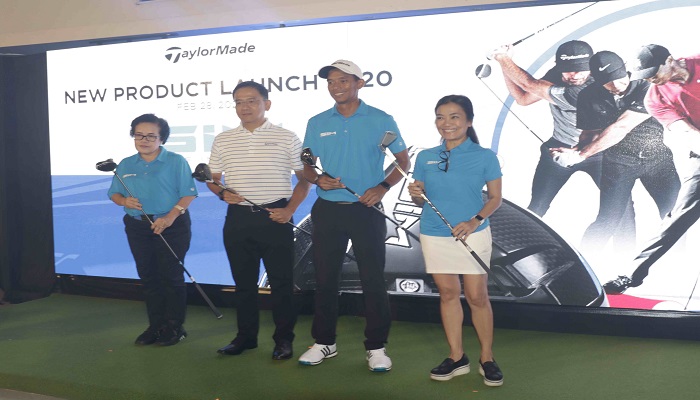 TaylorMade golf memperkenalkan The New Shape in Motion (SIM) Family terbaru khususnya rangkaian metalwoods yang terdiri dari driver, fairways dan hybrids. Inovasi produk baru tersebut disajikan TaylorMade melalui terobosan metalwood dan teknologi.
Rangkaian stik golf TaylorMade yang masuk ke Indonesia melalui Mitra Adi Perkasa (MAP) tersebut, memiliki inovasi antara lain Peningkatan Model Geometri bagi Aerodinamis, Kecepatan dan Forgiveness dari Clubhead, Speed Injected Twist Face, dan Sliding Weight Technology dan Loft Sleeve.
"Sejarah dari model driver selalu memprioritaskan desain yang tidak mengorbankan aspek apapun. Anda bisa mendapatkan lontaran bola yang baik, namun forgiveness yang buruk. Ataupun forgiveness yang baik tapi mengorbankan jarak. Bentuk aerodinamis namun kondisi lontaran yang tidak optimal. Melalui multi-material technology, kami menciptakan bentuk baru yang mengoptimalkan performa dalam ketiga area. Forgiving, kecepatan dan kondisi lontaran ideal," ujar Tomo Bystedt, Senior Director of Product Creation TaylorMade.
SIM Driver dijual dalam harga ritel sebesar Rp 7.999.000 dan akan tersedia dalam, 9.5° dan 10.5° lofts. Sementara SIM Max Driver dijual dalam harga retail sebesar Rp 7.199.000 dan akan tersedia dalam loft 9,5° dan 10.5°.
Selain itu TaylorMade juga memperkenalkan All new SIM Max dan SIM Max OS irons, mengusung revolusi dari teknologi Speed Bridge™ dan all new Damping System.
SIM Max dan SIM Max OS hadirkan jarak yang lebih jauh, suara yang lebih baik dan forged-like feel untuk jangkauan dalam kategori iron, sedangkan inovasi untuk SIM metalwood dan teknologi terobosan terbaru dalam rangkaian SIM terbaru, khususnya driver, fairways dan hybrids," ujar Raymund Ghin, Senior Manager Product TaylorMade Asia.
Lebih jauh Raymund menjelaskan, produk tersebut kombiasi Speed Bridge dengan Thru-Slot Speed Pocket, Echo Da,ping System terbaru, dan Progressive Inverted Cone Technology. "Very good aerodynamics in single product," ujarnya.
Editor : Eva Martha Rahayu
www.swa.co.id