Perhelatan Online Shopping Fair yang aka digelar 13-14 Juli 2012, mempertemukan langsung para pebisnis ritel online dan konsumennya. Jadi, mereka tidak hanya bisa bertemu di dunia maya saja.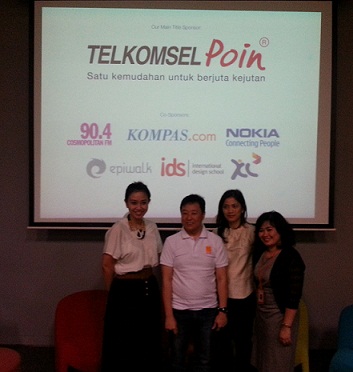 Konsumen bisa langsung melihat berbagai produk dan jasa yang ditawarkan pelaku bisnis e-commerce. Ada ribuan barang yang akan ditampilkan sekitar 40 booth peserta seperti Bhinneka.com, Tokobagus.com, Tokopedia.com, dll.
"Kami menargetkan 10 ribu transaksi dengan nilai per transaksi rata-rata Rp 500 ribu," ujar Andi S. Boediman, Direktur Ideoworks & Ideosource, penggagas Online Shopping Fair, Kamis (5/7).
Online Shopping Fair merupakan ajang e-commerce pertama di Indonsia. Epiwalk, Kuningan, Jakarta Selatan, akan menjadi tuan rumah event perdana ini. Selain pameran, juga akan diadakan konferensi yang membahas rahasia dibalik bisnis online.
Beberapa tokoh e-commerce inspiratif akan dihadirkan, seperti Erika Oktora (South East Asia SMB Sales Manager Google.com), Denny Abidin (Head of Mobile Commerce Division Telkomsel), Tommy Wijaya (SVP Marketing XL Axiata), Hendrik Tio (Founder Bhinneka.com), William Tanuwijaya (founder Tokopedia), Hanifah Ambadar (CEO of femaledaily.com), dll. "Kami memperkirakan setidaknya ada 500 pebisnis online yang hadir di konferensi ini," tambah Andi.
Khusus Online Shopping Fair tanggal 14 Juli, diberi tema "Woman's Day". Semua produk dan jasa akan dikhususkan bagi kaum hawa. Ada pula sesi Indonesia e-Commerce Tour 12-14 Juli 2012 yang diperuntukkan bagi pebisnis online luar negeri. Delegasi internasional ini akan diajak tur mengunjungi markas Kaskus.co.id, Gramedia.com dan Blibi.com. (EVA)