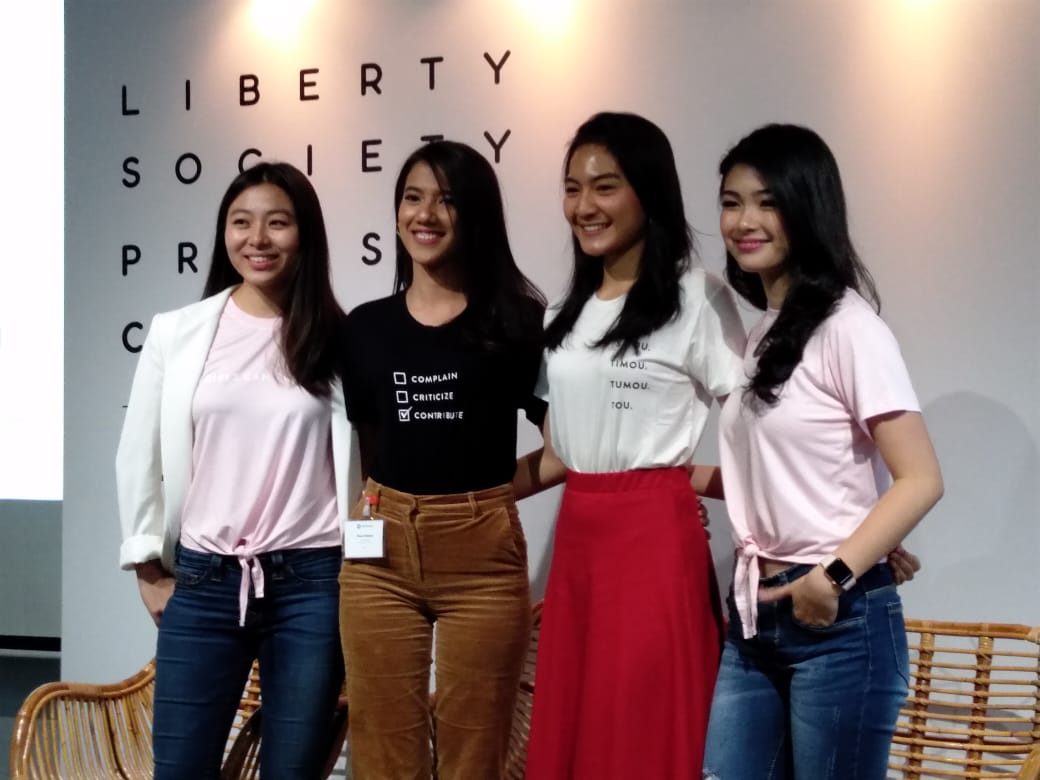 Berdasarkan riset, Indonesia merupakan negara paling generous di dunia. Namun, satu dari empat orang di Indonesia hampir jatuh ke garis sangat miskin berdasarkan kategori World Bank, yakni yang berpendapatan Rp 20 ribu per hari.
Demikian ungkap Tamara Gondo, salah satu Runner up Miss Indonesia 2019 di Jakarta, (2/5/2019). Masalah tersebut mendorong Tamara dan dua runner-up lain, Karen Vendela serta Sharon Chandiramani, untuk mendirikan sebuah brand bertajuk Liberty Society.
Liberty Society memasarkan produk kaos yang 30 persen dari penjualannya akan diberikan kepada LSM. Nantinya, dana tersebut akan digunakan untuk membantu pendidikan perempuan di daerah paska konflik di Indonesia, seperti Poso dan Ambon.
"Saat market riset, ketertarikannya ada sekali. Kami tidak mementingkan sosial saja, tapi juga profit bisa digabung dengan purpose. Purpose kami sudah jelas membantu orang, tapi profit kami juga ada karena barang-barang yang kami buat pun berkualitas," ujar Tamara.
Maka dari itu, target pasar yang disasar Tamara kelas middle-up yang peduli dan peka terhadap yang kurang beruntung. Selain itu, juga orang-orang yang peduli tapi tidak tahu cara membantunya; dari anak-anak SMP, SMA, kuliah, hingga working professional.
Tamara percaya bahwa solusi di Indonesia ada dua hal, yakni edukasi dan social empowerment. Jadi, lewat Liberty Society ia ingin meningkatkan awareness kepada lebih banyak orang lagi bahwa mereka bisa wear good and be good at the same time.
"My vision is to see more hearts to love and more hands to serve. Ada kekuatan ketika kita bersatu untuk tujuan yang lebih besar. Melalui Liberty Society, saya ingin menginspirasi anak muda bahwa kita semua bisa berdampak pada komunitas kita," ungkapnya.
Tamara menambahkan, ke depan pihaknya ingin mengangkat isu lain seperti plastik, refugee, dan isu-isu lain yang kurang didengar di Indonesia. Ke depan Liberty Society juga ingin menggunakan 20 persen dari penjualannya untuk meningkatkan kompetensi karyawannya lewat training.
Editor : Eva Martha Rahayu
www.swa.co.id