Sukses Gladys Natalia melambungkan Gladysposa Brides sejak 2012 adalah satu bukti bahwa desainer muda pun dapat sukses di bisnis bridal. A woman should have brain, beauty, and behavior and a passionate curious person, she's doesn't try to become a women of success, but become a woman with value, itulah kutipan yang selalu menjadi pegangannya. Sebelum memutuskan menjadi seorang wirausaha, Gladys telah merasakan sulitnya melamar pekerjaan. Selulus dari Raffles Design Institute, Shanghai dua tahun lalu dan kembali ke Indonesia, lima kali ia ditolak saat melamar pekerjaan.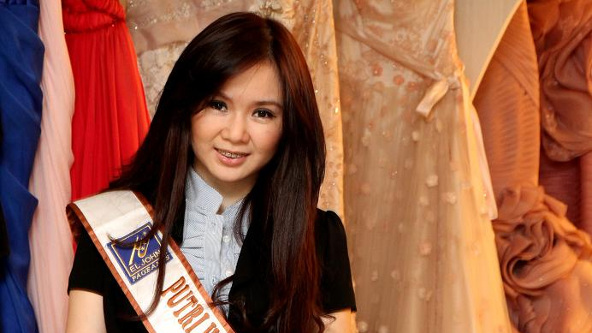 ~~
Dengan mengusung tema mawar sebagai ciri khasnya dan menamakan desain karakternya La Vie en Rose, ia membuat beberapa lini produk seperti wedding gown, kids gown dan wedding shoes. Gadis berparas oriental kelahiran Surabaya 25 Desember 1988 ini menyasar kalangan menengah-atas sebagai target pasarnya. Tak heran, karena harga gaun pengantin buatan Gladys berkisar Rp 35-80 juta, dan harga gaun anak sekitar Rp 8 juta. "Bahannya memakai bahan silk atau organza. Semuanya handmade," ujarnya.
Sulung dari dua bersaudara ini pun telah berpengalaman dalam acara besar seperti Miss World Fashion Designer, Miss Earth Fashion Designer, dan Harpers Bazaar Event di Ritz Carlton. Ia pun sering berkolaborasi dengan MNC TV dan Ciputra World Surabaya. Yang unik, Gladys pernah membuat baju robotik pada saat berumur 18 tahun. Baju berupa rok pesta itu, di dalamnya terdapat tombol sehingga ketika ditekan, rok tersebut dapat terangkat menjadi sebuah rok pendek. Ia juga pernah mengantongi award bergengsi ketika berusia 19 tahun yaitu The Youngest Bridal Designer dalam acara The Palace Jewelry.
Gustyanita Pratiwi